Threshold Concepts in Action – Inaugural Scottish Threshold Concepts Conference, University of Dundee, 27th June 2019 (pre-conference TBL masterclasses 26th June)

#UoDthresholdconcepts2019
Since the first literature about threshold concepts was published by Meyer and Land in 2003, a large body of work has been undertaken across the wide range of disciplines and professional subjects that make up Higher Education. The Scottish Threshold Concepts Conference: Threshold Concepts in Action, hosted by the University of Dundee, is an exciting opportunity to bring together those interested in this area to share ideas, research and practice. The organisers are delighted that Ray Land Professor Emeritus at Durham University, will be the keynote speaker. This conference is a collaboration between the University of Dundee's Schools of Medicine, Nursing & Health Sciences and Academic Skills Centre.
Pre-Conference Team-based Learning masterclasses – beginners and advanced
– 26th June 2019
Two masterclasses will be offered by the European Team-Based Learning Community on this special form of active and collaborative learning that uses a special sequence of individual work, group work and immediate feedback to create a motivational framework in which students increasingly hold each other accountable for coming to class prepared and contributing to discussion.
More information and booking instructions can be found on EventBrite: Beginners and Advanced
Threshold Concepts in Health Special Interest Group Meeting
– 28th June 2019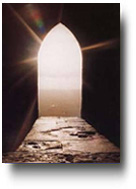 The Threshold Concepts in Health Special Interest Group brings together people with an interest in threshold concepts who are working in the area of health and social care. This SIG meeting will offer opportunities for people to share work they are currently undertaking and will also pick up on ideas from the Threshold Concepts in Action conference.
More information and booking instructions can be found on EventBrite