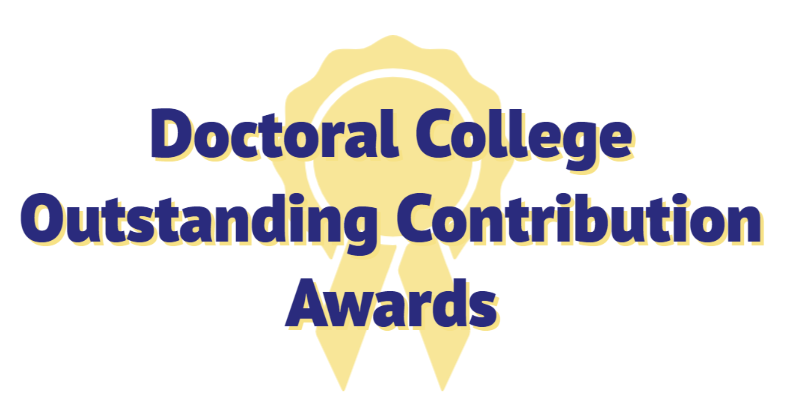 Recognising the contributions to postgraduate research by our PGR students, academics and professional staff
The Doctoral College are excited to announce the launch of our "Doctoral College Outstanding Contribution Awards"! 
These awards recognise the outstanding contributions to postgraduate research at BU by any PGR, academic or professional staff member. They can be nominated throughout the year by any member of the postgraduate research community to anyone that they feel is exceptional, has exceeded expectations, and has had a positive impact on the postgraduate research at BU.
Eligibility
You can nominate anyone involved in postgraduate research at Bournemouth University to receive an award certificate. There is no award criteria, as long as the submission falls within the guidelines, whoever you've selected will receive a Doctoral College "Outstanding Contribution Award"!
How to nominate
We've made it really easy for you to nominate someone for a Doctoral College "Outstanding Contribution Award" – it's just a short online nomination form!