Writing Space – Talbot and Lansdowne
Writing can be difficult and lonely at times. Getting out and away from your usual distractions can help boost your productivity. Sometimes, it's nice to write amongst a group of other like-minded colleagues, working quietly together and gently encouraging each other to soldier on.
The following quiet writing spaces have specifically been arranged for this purpose, in both the Talbot and Lansdowne campuses on Wednesday afternoons, 1pm to 5pm. Please see below for details: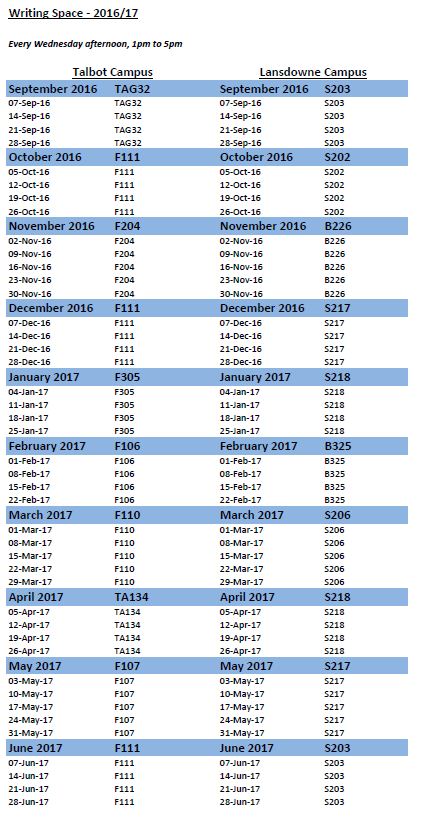 Please click on the link below to download the schedule in a .pdf file.
The idea is to work quietly on research/ professional practice related activities. Distractions must be kept to a minimum, so turn off your email system; no mobile phones or talking. If you really have to talk then be considerate for others and do it away from the group.
There is no need to book so whenever you feel like writing, just turn up!