Produced by Liene
MSc Marketing Management (digital)
Group projects can be daunting and not always associated with fair work. However, they shouldn't be, as working in a team is valued greatly by employers and they provide an opportunity to broaden your views.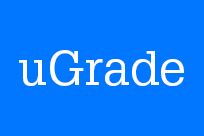 At BU all lecturers are aware of the fact that not all students have the skillset to work in a group, thus, they support you greatly through the process. Before every project, you and your group have to agree on the details of how you want to run as a team. There is an official document that each student signs called "The Group Agreement", which protects you in case someone isn't putting in the same level of effort as others in the team.  You are also protected by filling out a "Self and Peer Assessment Form" (SPA) where you can give each individual a mark meaning that all of you will not receive the same grade but it will be fair. This is done through uGrade.
Communication with your peers and the lecturer is key! You don't have to struggle if someone is not putting in work or does it poorly, communicate with them and ask what is the issue because you never know they might be going through something personal. However, if they give you excuses which you aren't happy with, take it to your lecturer sooner rather than later. They can arrange a meeting with everyone to go through the issues and if you still feel like they are not resolved they can be removed from your group.
As I said previously, group work is greatly valued by employers. They show that you are a team player or can take the lead, so don't be a passive learner but actively participate and challenge yourself! It is also a great interview topic. You can discuss your challenges in a team and how you overcame them, tell them about the success you had in a team or discuss the leadership skills gained while working in a group.
So in my eyes group projects are a "Yay" as the positives and the support outweigh the negatives! Be open to other people and working in teams as this is a great experience that will prepare you for the real world.