Produced by Ashleigh
Graduated
BSc (Hons) Geography
It is important to take care of your mind as well as your body whilst staying at home. If you feel you need some wellbeing support, BU offers online services that can be accessed via video calls from the comfort of your own home. However, there are also some simpler things you can do from home to boost your wellbeing…
Having a routine
It can be difficult to establish a routine with yourself and stick to it when you spend a lot of time at home but is so so super important. Maybe you could try writing down a brief routine that could also help you to fit in other things in your day that you enjoy such as exercising, getting outdoors, or FaceTiming a friend. Creating a bit of structure to your day can help you to fit in things you need to do such as work or assignments, but can also allow you to enjoy planned breaks… remember, avoiding burnout is a must.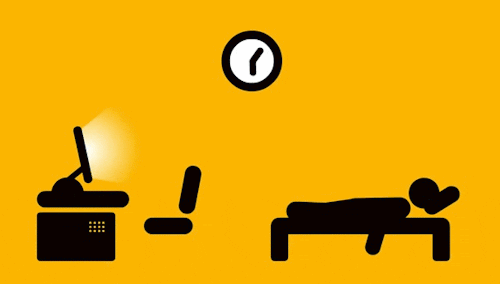 Meditation Apps
When it comes to meditation and mindfulness it can be difficult/overwhelming  to know where to start. Cue: apps like Calm and Headspace – this is where you come in. These types of apps offer a variety of guided meditations to help you relieve stress and boost your wellbeing, and the great thing about them is that they can be accessed just about anywhere, including from home. Some parts of the apps are chargeable, but some are also completely free, so definitely check them out.
Being Well with BU Podcast
Some of BU's resident wellbeing and mental health experts have collaborated to create episodes of the Being Well with BU podcast, covering a wide range of current topics from returning to campus to discussing eating habits. These podcasts are designed to offer fresh insights and perspectives on all sorts of topics with the aims of getting us talking, why not give some of them a listen?
Less screen time… more green time!
We are all guilty of spending a little too much time on screen. Personally, my biggest downfall is my phone and falling down the rabbit hole of social media scrolling… something I'm sure many of you will relate to. You can try to reduce your screen time by keeping tabs on how much time you spend on your phone/laptop, setting screen free zones at home, or committing to not going on your phone/laptop an hour before bed (which can also help you sleep too).
Tied to this, you can also help to boost your wellbeing by getting outside a little more. Think growing food or flowers in your garden (if you have one), exercising in an outdoor space like the park or even being around animals (taking the dog for a walk counts!). BU students have the biggest advantage ever too: the beach! Even though winter is coming, it is important to make sure you are getting outdoors enough, so wrap up warm and go for that beach walk instead of getting caught up in social media, your mind will thank you for it!
One of my favourite activities that I like to do when I feel stressed or need to calm down is reading. It is a perfect alternative to watching a TV series for me, as I can still relax but it doesn't involve staring at a screen for hours on end!
Exercise
Ah, couldn't leave this one out could we. It is no secret that exercise is one of the best ways to improve your wellbeing, and even if you can't get to a gym right now or don't like running (me neither), there are other more calming ways that you can exercise from home. How about Giving Yoga a Go? Yoga apps such as Down Dog which is my personal favourite have made their services free amid the pandemic, and these are perfect to do from home and can be as short or as long as you like.
I hope this has given you some ways to improve your at home wellbeing…but there is only so much you can do!  Remember to ask for help if you need it.
Find out more
Find out more about BU's student wellbeing services here