Produced by Holly
Graduated
BA(Hons) Public Relations
Placement – now that's a scary word.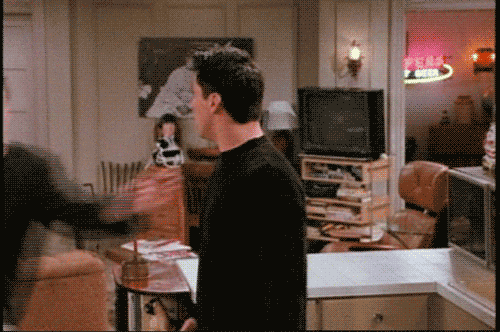 I remember when I applied for my course at Bournemouth, the thought of a placement seemed years away. But time flies fast at Bournemouth and all of a sudden – your placement is here!
But although the idea of a placement year can seem daunting, my placement year has been one of the best years of my university experience. Placements are quite a big deal here at Bournemouth and most of the courses offered by the university have a mandatory placement period as a part of the syllabus, meaning that all of your friends here at Bournemouth will be doing placements too.
Now, some of you might be wondering what the big deal is about placements. I know that when I applied for my course I cared a lot more about the units, the accommodation, and the social life. But after actually experiencing a placement year I can promise you that there is so much takeaway from a year in the industry. And even more than that, it's such a fun and eye opening experience, and meeting other interns and employees and experiencing the working life while you still have the security of going back to university is so important.
So for all of you out there who aren't too sure about the placement experience, I have listed below some of my top tips and findings from my placement experience at Bournemouth:
1. Don't be disheartened by the interview process.
My first piece of advice: do NOT be disheartened if places don't reply to you.
Some companies are extremely busy and just don't get the time to reply. I know it can feel demoralising being ignored by company after company, but it took me 30 applications of getting ignored before I found my placement. And now I'm interring at The Walt Disney Company and having an incredible time! So don't let the rejection get you down – you just have to keep searching.
2. Make the most of your experiences!!
You will hear t
his over and over and over again, but placements really are what you make of them. I've tried especially hard to put myself out there whilst on placement and I've come across so many wonderful experiences that I wouldn't have had if I hadn't made the most of things. I've volunteered at school's out events, chatted with upcoming authors and journalists, helped arrange cinema screenings for celebrities – and I'm even arranging a "Wintern Ball" for all of the interns in the company!
Getting involved in all of these things has not only helped me with career related things, but it's also provided me with a way of meeting people and really making meaningful connections whilst on placement. Which brings me to my final point…
3. Network. Network. Network.
Placements provide an AMAZING opportunity to network. Making connections with everyone from fellow interns to executives at the company can really really help you out in the future. After speaking with a lot of the old interns and even some of the current employees, they have all said how the way that they've gotten where they are is through the people that they met and stayed in contact with throughout internships. So get on that LinkedIn profile and make some connections!
Overall, although I didn't really consider a placement too much when I applied to my course, I've found that it's been one of the most valuable take-aways from my degree. I've gained real life experience in my field, met some of the most amazing people I know, volunteered at inspiring events and experienced a whole new side of working life. I can truly say that I am working through my placement year with a smile on my face. And after all of this – I get to go back to sunny Bournemouth for another year, what more could a student want?
If you want any more information on placements at Bournemouth University – check out the links below!
Find out more