Produced by Guest blogger
So you have just moved into your accommodation, you're in your room and you have no idea what to do next. This is going to be a new adventure for you! Of course it is going to be scary. For me personally, nothing really sank in until I started unpacking and then I realised… wow this is really happening. At this point I started missing my family before they had even left – it was a weird feeling! But you have to remind yourself that this situation is not permanent and that everyone else is in the same boat as you. So, you might as well make the most out of the time you have because trust me, time flies! I have finished my second year and it only feels like yesterday that I was moving into my first year accommodation!
They say that uni is the best three years of your life and so far, I would agree with that! Don't get me wrong, there may be stressful times as well but it's all worth it so don't give up! It's going to be great. So let's get into it, how do you adjust to living with others?
This doesn't always apply but a general rule that I go by is, the more you try, the easier it is to settle in. You have to put yourself out there, I'm not going to lie, I was terrible at this but I have since reflected on my first year and realised that if I had tried more, perhaps I would have found it easier to settle in quicker.
Baby steps are the way to go. For example when you are unpacking, perhaps pluck up the courage to go over to your flatmates and introduce yourself, if you find this a bit daunting, ask you parents or whoever is helping you unpack, to come along with you. This simple introduction will already make you feel more at ease because it won't be awkward the next time you may bump into them.
When you are all moved in and your parents/friends have left, things may start to sink in, but try not to panic, you can always video chat with relatives and friends to make you feel more at ease but try not to isolate yourself! This was something I regretted looking back at first year, I never really clicked with my housemates – it's just the luck of the draw as to who you get put with but if I had tried to be more confident and interact with them more, rather than hiding in my room, I wonder if things could have been different. Perhaps when you go downstairs to make a drink, offer your flatmates one as well. If you are too nervous to ask them in person, why not put it on the group chat – I'm sure you'll have one!
By offering the olive branch once in a while it will make you feel more at ease and you will get to know your flatmates more – a win-win situation!
Now after a while of living with your flatmates you may start to get irritated by some of the bad habits they are getting into. Are they not cleaning their dishes after their meal and just stacking it up on the side? Is there music a bit too loud? Maybe they used a bit of your milk in the fridge before asking? You may find that your flatmates are getting a bit too comfortable and this is starting to get annoying! First of all, make sure you're not one of those flatmates! Before you start asking them to clear up, make sure you have done everything on your behalf first!
Perhaps when you have finished your washing up, you could ask the person who needs to do their dishes if you should run them a bowl of hot water ready so that they can do theirs. That way you aren't telling them what to do but you're giving them a good hint that you want them to clear up!
Another good way of adjusting to living with others is that you agree on some house rules at the beginning – maybe no loud music after 11pm and that you share the basic items such as milk, bread and butter to keep costs down and so that everyone understands what they can and cannot touch! There's no worse feeling when you go to get a biccy to dunk in your tea and find someone has nabbed the last one!
Lastly, what about cleaning? It's easy to forget about putting the bins out each week to be emptied and general cleaning in the flat, so to make it fair, why not come up with a cleaning rota? That way your flat stays clean (you will have inspections!) and everyone does their part!
If you would like to explore Bournemouth or go out on a night out why don't you go out as a group? That way you get to explore new places with people you already know and you get to bond as a flat!
You may find that once you have tried all of this, the bond between you and your flatmates may not have strengthened and that's ok, you can't be best friends with everyone but if you have tried your best that is all you can do and remember, you're not living with them forever!
You will also find through socials and starting class that you will meet other people and because the halls of residence's on Lansdowne are so close, whoever you end up hanging out with, they wont be too far from you anyway!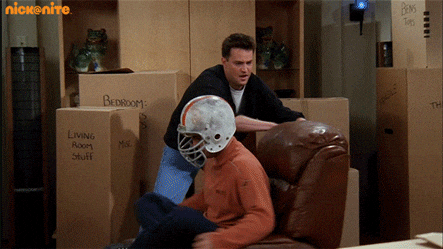 Ok so in summary:
Introduce yourself to your flatmates, try to start conversations etc
Think of some house rules together
Make sure you do your part before asking flatmates to clear up etc
Create a cleaning rota
Don't isolate yourself! Socialise!
If you need any support ask the ReslifeBU reps!
Find out more