Produced by Jessica
Graduated
BSc (Hons) Forensic Science
Just like all of us, the planet needs some LOVE  too and GLOBAL WARMING is REAL (despite what Donald Trump says) and here at BU we are encouraged to be as environmentally friendly as possible.  There are many ways YOU can have FUN this summer by SAVING our home.
Recycling, reusing, reducing your carbon footprint. These are all topics which I'm sure many of you have been hearing about for years now. Making simple changes to your life can really help the planet but it can be easy to forget to keep them going, especially if it means changing habits of a lifetime. However, there are ways you make sure you do remember to keep these simple switches up. This summer, show the planet some love. Keep reading to find out how.
Follow these 5 simple switches to fill your summer with eco friendly fun activities!
Take a bike ride with your friends to your favourite place instead of driving or taking the bus

by making this simple switch, you reduce the amount of harmful emissions that enter our atmosphere
you also make sure you keep fit and healthy and burn those summer BBQ calories!

Take a traditional family holiday

leave technology at home and enjoy an electricity free holiday which will help preserve some of our precious fuel
have some authentic family time or appreciate some rich social interactions, without phones being a distraction, by the warming light of a campfire

Bring your own trendy cup to your next coffee trip

enjoy that well deserved coffee this summer while being content you aren't contributing to the plastic in the ocean
you'll also look super slick with your fashionable coffee cup or flask!

Grow your own fruit and veg

even if you don't have a green house, you can still help reduce the green house gases in our atmosphere by eating your own produce
less plastic packaging being purchased, less pesticides in the soil and less harmful gas being produced by food industry factories and machinery
you'll get to show your family and friends that you can adult and grow your own food ('see mum, I told you I will be able to cook at uni')

host an eco- friendly party (it's time to PARTY with literally the whole WORLD!)
6. Switch to products with less plastic packaging. Lush offer shampoo bars which not only smell delicious but are saving the                             environment.
7. Plastic bags. Together we can reduce plastic. Remember to take a bag for live shopping with you!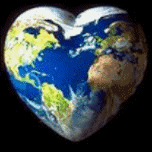 I hope this gave you some ideas of how to give our planet some LOVE while you have FUN this summer! Share your comments below.
Find out more