Recently, the Sport Academic Group hosted researcher Dr Philip Furley from its Erasmus partner institution German Sport University Cologne. Philip works for the Institute of Cognitive and Team/Racket Sport Research and has recently published studies in a number of fields like inattentional blindness and creativity, many of which funded by the prestigious German Research Foundation.
As part of his visit he discussed his work with a selected group of sport academics and postgraduate researchers in a workshop-style format. One of the studies looked into how non-verbal behaviour of athletes is a function of the current score, how this can be reliably interpreted by others – especially opponents who register this which in turn influences their confidence levels.
By extending this research into what Philip calls 'pop science', it can be explained why English footballers are more likely to fail in penalty shootouts based on empirical data. 'Hastening and hiding' behaviour as a consequence of psychological stress in the penalty situation leads, for example, to submissive non-verbal behaviour like turning your back to the goalkeeper after dropping the ball on the penalty spot and taking little time for the shot after the referee blows the whistle.
Further studies and discussions were around the dangers of coaching instructions to induce an attentional set that controls the focus of attention of athletes. It can lead to structured awareness not adaptive to dynamic situations – for example during on-field decision making which can lead to important information being overseen, like an opponent who 'unexpectedly' enters the space of a defender. It was discussed if there were parallels to the way university tutors may be used to structure and present material to students and how this forms their thinking.
"Bringing highly dedicated researchers from internationally leading institutions to BU is an important part of inspiring and guiding research at our university. Philip's presentations were a fantastic example of work that is driven by deep academic curiosity and high process quality, and his visit has provoked much inspiration and discussion" says Dr Tim Breitbarth, Senior Lecturer and Coordinator Internationalisation in Sport.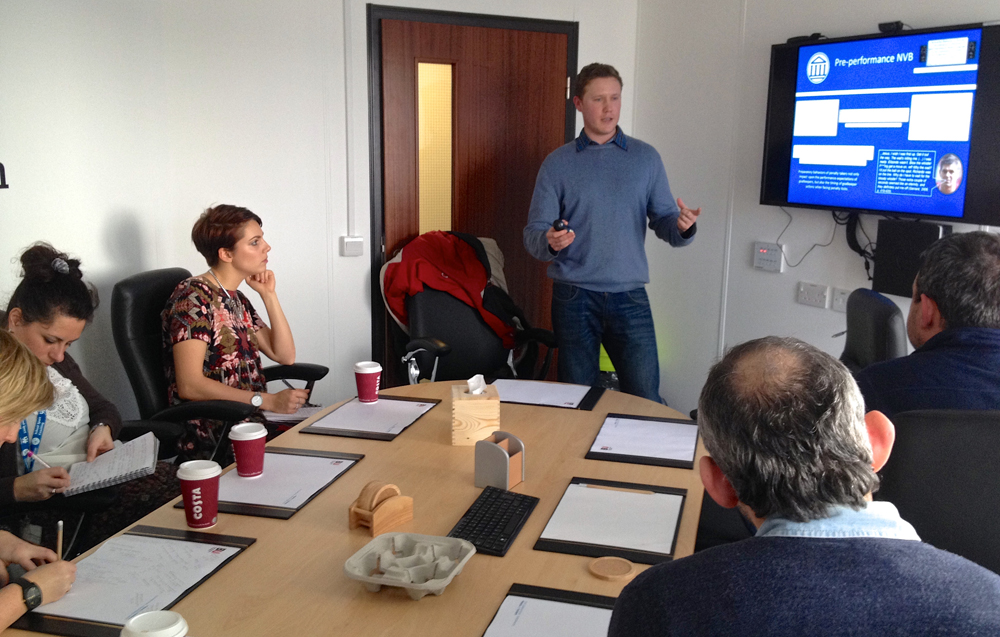 From: http://blogs.bournemouth.ac.uk/research/2014/03/03/why-english-football-player-fail-in-penalty-shootouts-german-sport-psychology-researcher-visiting-bu/