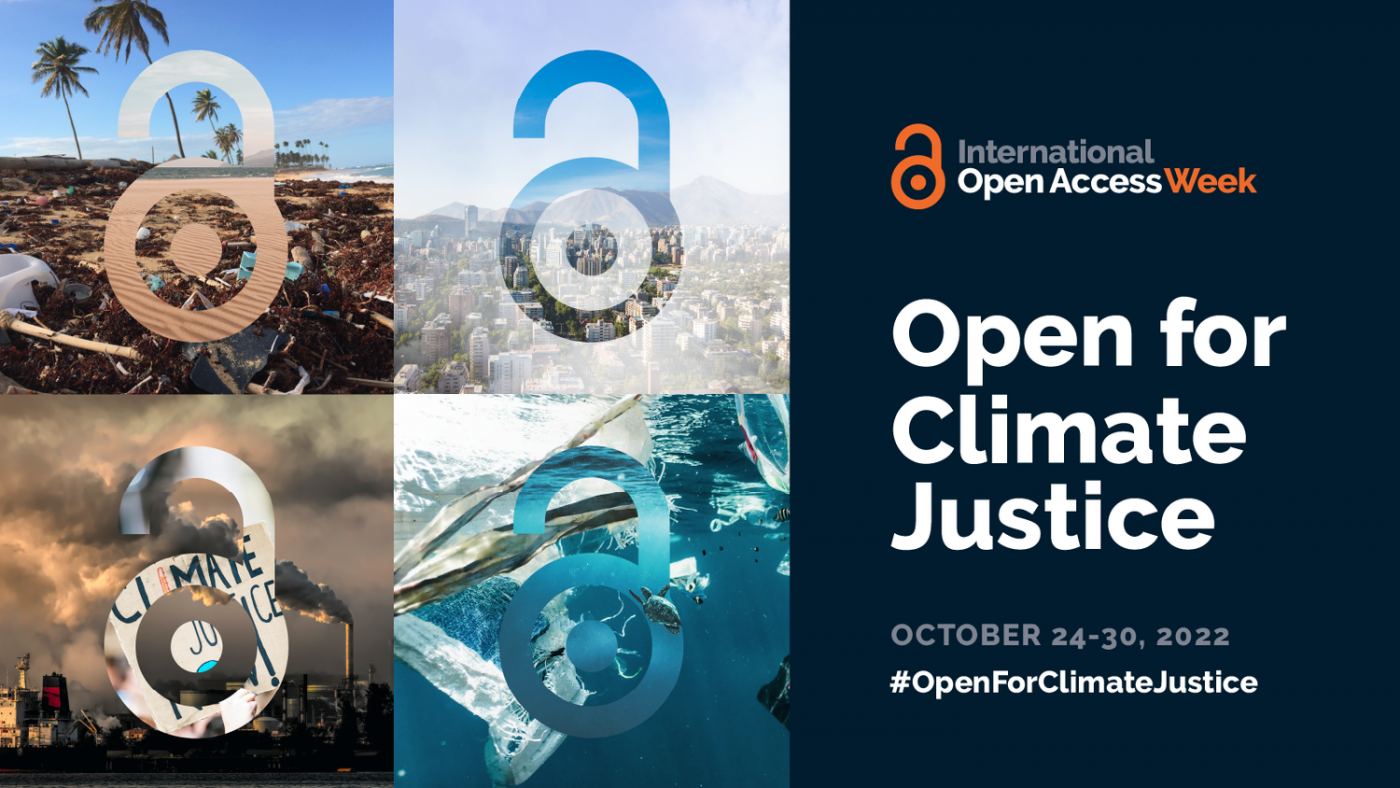 Join us next week in celebrating the 2022 International Open Access Week at BU. Open Access Week 2022 is an opportunity to join together, take action, and raise awareness around how open can be a means for climate justice.
There will be a series of exciting communications and events happening across the week, so read on to find out more!
Daily blog posts on the Research Blog highlighting the different elements relating to open access at BU and why it matters!
An OA Daily Riddle competition will be launched on each day on the Research Blog; with a chance at winning a £20 Amazon voucher!
Featured articles by BU academics on the theme of climate justice
An online OA information session jointly organised by RDS and BURO on 24th October (Monday) at 2pm – Click here to join the session!
Available templates for BU staff to download and use as teaching template to highlight the International Open Access Week and what it means at BU
Open Access Week is an invaluable chance to connect the global momentum toward the open sharing of knowledge with the advancement of policy changes and the importance of social issues affecting people around the world. The event is celebrated by individuals, institutions and organizations around the world. So do join in to celebrate this important week and to make a difference!
The official hashtag of Open Access Week is #OAweek.